Our 2021 Ethical Christmas Shopping Guide is here. 
The Christmas Guide is jampacked with inspiring, contemporary gifts for Christmas including fashion, accessories, jewellery, homeware, gifts for kids, food and much more - all handcrafted and made ethically following Fair Trade practices. So shop Fair Trade and know that your purchase is making a bigger impact.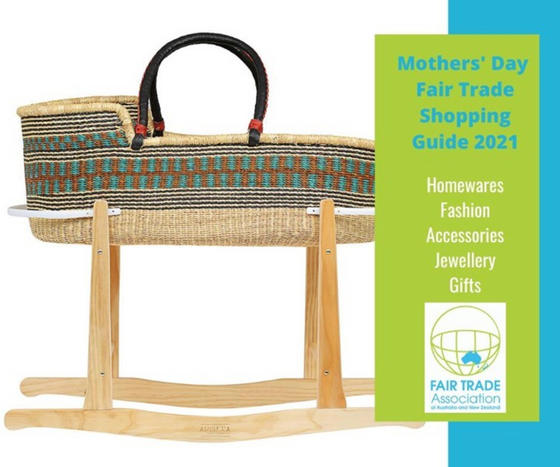 In our 2021 Mother's Day Fair Trade Gift Guide, you will find inspiring, contemporary Mother's Day gift ideas in fashion, accessories, jewellery, homewares and more.
Each product tells a human story of challenges overcome, and proud skills used to sustain livelihoods and to build thriving futures.
For some inspiring shopping ideas check out our Mother's Day Fair Trade Shopping guide and our top 10 picks.
Geometric is an accessories and apparel brand that puts positive social impact at the heart of their business model. They not only make beautiful handcrafted products but most importantly, we love them because they aim to give back to the communities they work with on an environmental, economic, and educational level, aligning perfectly with our very own values here at Adinkra Designs. Meet the team behind the products and browse the latest range we are proud to present to the Australian market.